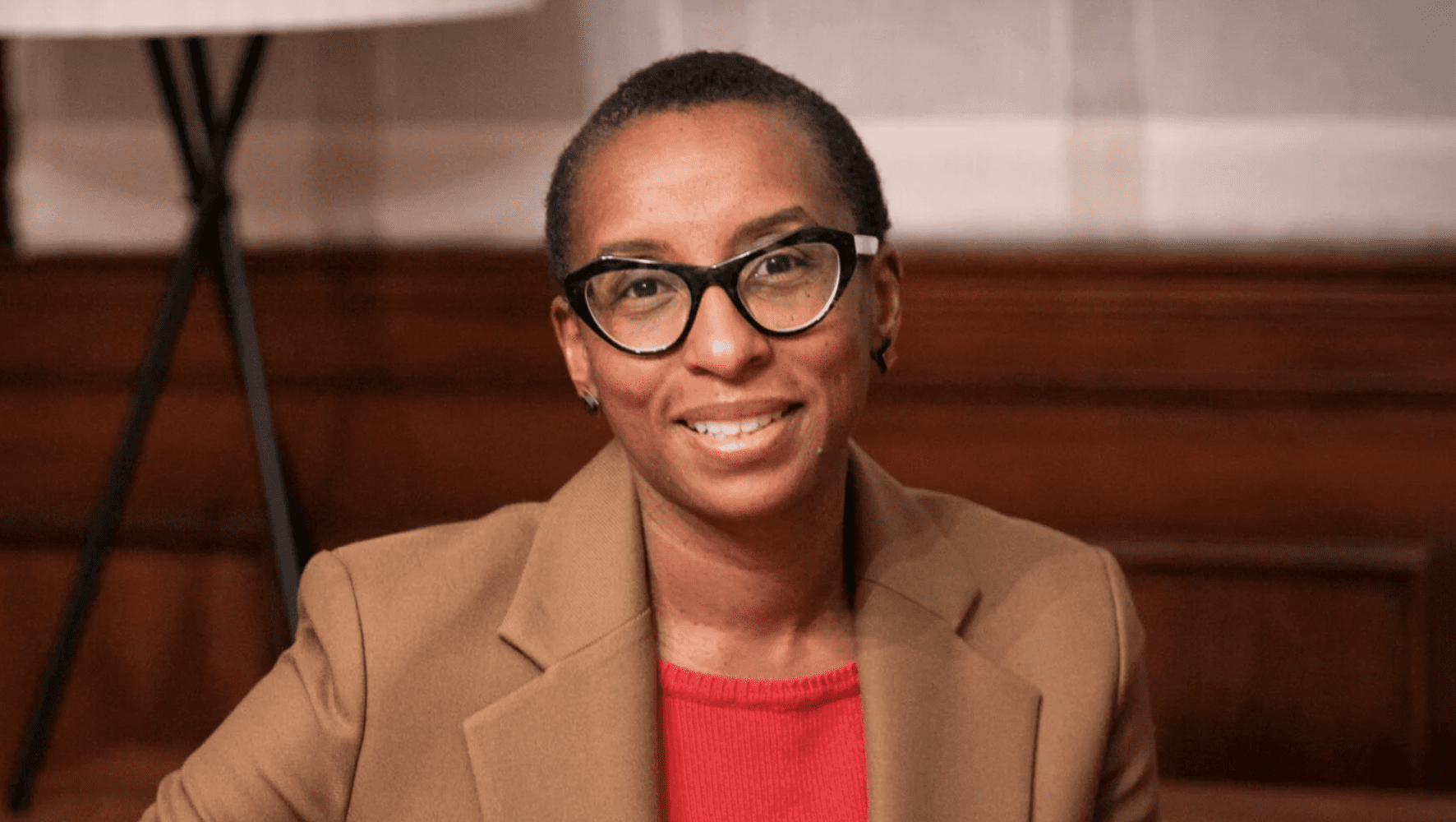 5 Lessons for Immigrants as Claudine Gay Emerges as Harvard's 30th President
Harvard has announced its 30th president, according to The Harvard Gazette. The new president is Claudine Gay, a professor of democracy and political participation at the university's Faculty of Arts and Science.
The Washington Post affirmed that Gay was the first black person and the second woman to become president in the university's history.
Gay is known to be the daughter of Haitian immigrants, according to The Harvard Gazette.
Here are five exciting lessons from Claudine Gay's rise to the presidency at Harvard.
1. Your race, skin color, or background is never an excuse.
Claudine Gay is a vivid reminder that anyone's background, race, or colour, is not an excuse for mediocrity. 
Gay is the direct offspring of immigrants. However, being black did not derail her path to a bright future.
2. You need a solid track record to attain great heights.
"I am a believer in luck, and I 
find the harder I work, the more of it I have"
Thomas Jefferson
Claudine Gay's emergence as president at Harvard is definitely the product of laudable and stellar achievements.
Below is a quick run-through of some of Claudine Gay's track record:
Edgerley Family Dean of Harvard's Faculty of Arts and Sciences 
Serves on the boards of the Pew Research Center, Phillips Exeter Academy, and the American Academy of Political and Social Science.
Ph.D. in government from Harvard and recipient of the Toppan Prize for best dissertation in political science.
Fellow at the Public Policy Institute of California
When it comes to luck, we all believe that some people are luckier than others, but Thomas Jefferson's belief that the harder he worked, the luckier he became is apt.
This kind of luck is, without a doubt, the case with Claudine Gay. 
3. An excellent attitude opens great doors
It's impossible to detach a superb attitude from success. We have some important lessons to learn from Claudine Gay concerning this.
Harvard Gazette described the scholar as a "widely admired higher education leader and distinguished scholar of democracy and political participation."
The word "admired" stands out. Gay has, without any speck of doubt, been an inspiring personality. Of course, people hardly admire cocky, self-centred fellows, right? 
Harvard Gazette also reports that Gay put in remarkable efforts to boost students' financial aid during her tenure as dean.
Without a doubt, a track record of excellence will give those around you a chance to attest to your diligence, as they do for Claudine Gay.
4. Never trade your integrity for anything.
Reading through Harvard's announcement of Professor Claudine Gay, one aspect of her career stood out: integrity. 
The Harvard Gazette documented the outgoing president's attestation of Gay's integrity. 
Larry Bacow says that Claudine is a person of bedrock integrity and that she will provide the strong moral compass necessary to lead Harvard.
That's a mind-blowing remark from the outgoing president.
The virtue of integrity is even more important for immigrants. Your integrity is an asset that can aid your rise to the top, as it did for Claudine Gay.
5. Being nice is never a sign of weakness. 
It's an attribute of a great leader to be good to those you lead. Being nice to people is an excellent approach to life, whether you're a leader or a follower. 
Aside from the new president's track record of excellence, being good is an exceptional virtue. 
"She will be a great Harvard president in no small part because she is such a good person," Penny Pritzker said.
Final Word
The secrets of great people are no doubt revealed in their stories. 
As the days progress into months and years, we will still have much to learn from Claudine Gay, whom we can describe as an icon. 
From ambitious women to progressive immigrants, Mrs. Gay remains a role model. And the impressive testimonials from people who have worked with her are fascinating.
Once again, congratulations to Claudine Gay, the new president of Harvard. 
Did you enjoy the insights?
We also invite you to join our community of financially literate immigrants.
Members of our community enjoy exclusive financial education events and content that help them gain the knowledge they need to thrive and build wealth in their new countries. 
They also have access to our proprietary international money transfer and payments marketplace, where they enjoy great offers, transparency, and bargaining power. 
Image Source: The Harvard Gazette